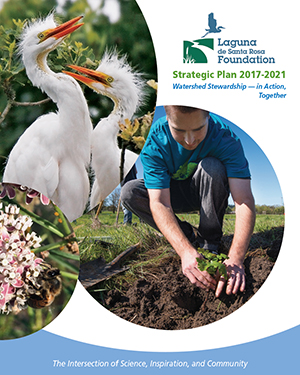 I'm excited to share with you a just completed project: the Laguna Foundation's first 5-year Strategic Plan.
Staff and board members met many times with stakeholders, partners and volunteers to develop and refine their goals. Then they brought me on board to create the brochure — I provided writing, editing, design, illustration and project management services.
I loved partnering with them in this process — they're a wonderful organization doing great work in Sonoma County!
You can download a copy of the Strategic Plan here: Laguna Foundation Strategic Plan 2017-2021
Or download a copy from their website.
Learn more about the Laguna Foundation's work on restoration, conservation, citizen science and education.
Save
Save